In uncertain times, one of the most sound pieces of investment advice is to "stay the course." Creating and adhering to a thoughtfully constructed investment plan helps avoid making short-sighted investment decisions, particularly when markets are down.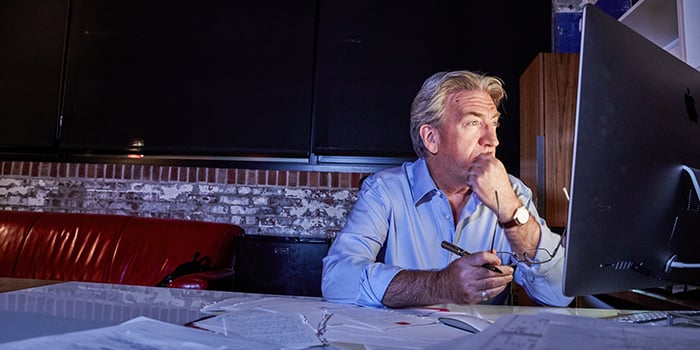 Although "staying the course" is very much recommended, it does not mean to sit still or to remain inactive when opportunities present themselves. The recent market volatility created several of those opportunities, allowing Busey's Wealth Management Team to make portfolio adjustments, capture value, manage risk and help clients navigate today's volatile market.
Tactically allocating to asset classes providing the best relative value.
Prior to the downturn, assets in US mid- and small-cap company stocks had been underweight, but now the prices are much more attractive—as such, we are making purchases in both areas. These purchases are funded by selling asset classes that have held up relatively well through the downturn, such as global utilities and infrastructure.
Repositioning our large cap equity portfolio to take advantage of high-quality companies now trading at attractive prices.
The sell-off has allowed us to move on companies we've been monitoring but not acted on due to expensive valuation levels. By selling companies we felt were not well positioned to rebound, we were able to make five purchases into what we consider are high-quality, industry-leading companies with strong balance sheets.
Investing in high-quality, municipal and corporate bonds to provide attractive yields.
The structure of our bond portfolios provides regular cashflow, which is then reinvested into corporate and municipal bonds with attractive yields—some yielding two to three percent above the US Treasury bond yields.
Harvesting losses to offset capital gains.
Although we prefer not to trade at a loss, the latest downturn saw several positions trading below the price at which we purchased them. This allows us to "harvest" the loss—the loss can then be used to offset future capital gains. The positions that were sold were immediately reinvested into securities with similar characteristics in order to maintain market exposure and to not miss out on a potential rebound in value.
As always, Busey's experienced wealth management team continues to actively monitor the markets with your goals in mind, while taking action when necessary. Please reach out to your Advisor or any member of Busey's Investment Team with any questions you may have.
Busey's Financial Relief Program is designed to alleviate some of the hardships you may face as a result of the COVID-19 pandemic itself or the resulting economic impacts. View more information and details about the program's plans to mitigate the short- and long-term implications for both individuals, families and businesses.