'Tis the season for the holiday shopping surge! As shopping increases, so do financial scams and fraudulent activity. Busey promises sound advice, helping to keep you safe while you shop—both in stores and online. Here are some reminders that will protect you this holiday season: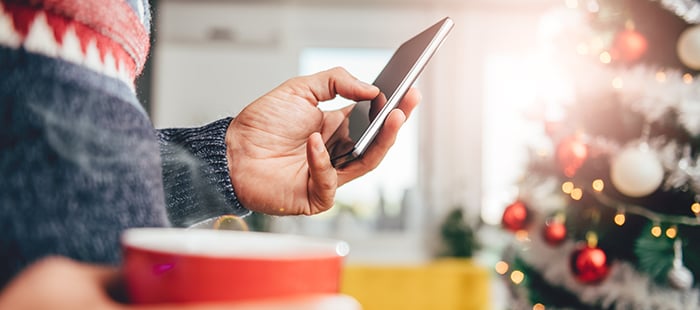 Before you shop find out if you can set-up alerts to monitor for suspicious activity on your account. Make sure you know who to contact if your account is compromised. It's a good idea to keep a list of phone numbers for your bank and credit card accounts separate from the cards in case they are stolen.


Be cautious of deals that seem too good to be true. Shoppers are often enticed with what appears to be an outstanding deal, only to be scammed into providing their personal information. If you feel uneasy about a deal, spend some time investigating it and asking your bank questions before you proceed.


Be aware of your surroundings. It's easy to get caught up in the hustle and bustle of the season, but make sure you always have physical possession of your bank and credit card information. Be cautious to whom you are providing financial information.


Beware of mystery shopper scams. Legitimate mystery shopper programs do exist, but they do not ask you to send money back to them via wire, prepaid cards or gift cards. You should never pay to be a mystery shopper. A legitimate mystery shopper program will ask you to make a purchase and evaluate your experience. You will then be reimbursed and can keep the product. Sometimes the shopper will receive a small payment as well.


To protect yourself online, follow our

7 Tips for Protecting Yourself Online.
If you suspect that you or someone you know may be a victim of a scam, contact local law enforcement or your bank for assistance.
To further protect yourself against scams and identity theft, visit the Federal Trade Commission's website.