The Small Business Administration, or SBA, is a government organization that guarantees portions of loans designed for starting, growing and expanding small businesses. An SBA loan provides financial assistance programs for small businesses that are specifically designed to meet key financing needs.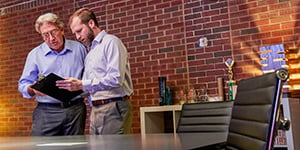 Benefits of an SBA Loan
SBA guaranteed loans can greatly benefit companies seeking capital for expansion, inventory, buildings, equipment, exporting and other needs. The benefits of an SBA loan include:
Allowing for longer repayment terms—lower payments free up cash flow
Allowing small businesses to get financing that they could not qualify for conventionally
Less restrictive collateral requirements, as loan does not always need to be fully secured and minimal loan covenants
Loan terms ranging from 10 to 25 years, depending on the use of proceeds
Affordable way for small businesses to grow
Qualifying for an SBA Loan
Keep in mind these three major points of qualification for an SBA loan:
Must operate your business in the U.S.
Must be a for-profit business
Have the ability to repay the loan from the business' cash flow
7(a) Loan Program
The 7(a) Loan Program—SBA's most common model—provides financial help for businesses with special requirements. An applicant's eligibility is based on the nature of the company and its principals, how it earns income, the owner's character and company location.
Basic uses for the 7(a) loan include:
Long- and short-term working capital
Revolving funds based on the value of existing inventory and receivables
The purchase of equipment, machinery, furniture, fixtures, supplies or materials
The purchase of real estate, including land and buildings
The construction a new building or renovation an existing building
Establishing a new business or assisting in the acquisition, operation or expansion of an existing business
Refinancing existing business debt, under certain conditions
Why Choose Busey's SBA team?
Some small business owners may find the application process intimidating. Busey has a seasoned team of experts with over 200 years of combined experience and a dedicated SBA 7(a) division that has been designated a part of the Preferred Lenders Program (PLP). As a preferred lender, we understand SBA underwriting system, eligibility hot buttons and forms—which means we can guide clients through the application process quickly and with ease.
To learn more about how Busey can help your small business thrive, visit busey.com/sba.