First, the good news. Finding a financial advisor is not hard to do. Now, the bad: Finding the right one is decidedly trickier. Before you can link arms with a financial planner and dance into the money-tree lined sunset, you'll not only need to know what questions to ask, you'll also need to know what you are looking for.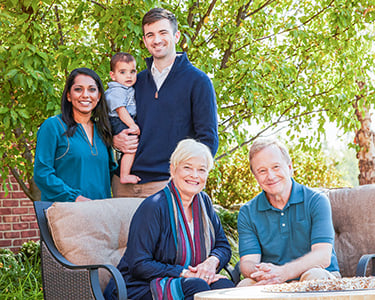 Why get a financial planner?
Mastering personal finance takes time, energy and a fair bit of passion, since the amount of research and learning can be daunting. Some people are up for this challenge; however, most are not. A financial planner is well versed in financial vehicles and is particularly positioned to put your money where your goals are. Not only can they save you time, they can keep you committed to your goals and make sure you are making the most of your hard-earned savings.
What should you look for in choosing a financial planner?
It's best to go with a Certified Financial Planner (CFP®), which means the person has passed a rigorous test about the specifics of personal finance and is committed to ongoing education and ethics. The CFP® designation is a sound start to your search.
Other things to consider:
Is the pay structure based on commission, fees, or hourly rates?
Is the financial advisor a fiduciary? This means the advisor has essentially pledged to always put the interests of the client first, selling you products that are in your best interest, not just ones that fit the bill.
Can they deliver on what they promise? Be wary of any advisor promising to beat the market average; what you are looking for is an advisor who can consistently deliver sound advice on a range of personal finance issues, not just investments. They should give you honest feedback, and not just tell you what you want to hear.
Are they asking you the right questions? A good financial planner should ask you more questions than the other way around; only by finding out your risk threshold, your time horizons, your financial goals, your investment personality, and your diversification can the planner give you options that are truly in your best interest.
Make sure you are asking the right questions. Is the advisor aggressive? What areas are they the most knowledgeable in? Do they have a solid understanding of tax and estate issues? If not, do they have resources available? How often do they typically check in with clients?
How do you find the best financial planners?
For starters, you are in the right place. Starting your financial advisor research online is a great way to dip into the financial advisor pool. Once you have a relatively firm idea of what your financial goals are, start asking friends and family who they use. Look at reviews online, or start interviewing candidates.
The biggest factor here is how well you work together, because above all, you are looking for a financial partner. You need to feel that your financial advisor is truly looking out for you, and that you can accept education and advice, as well as the occasional reminder or check-in.
Finding the right financial planner can be the first step to optimal wealth management. With a strong team of financial advisors, including eight CFP® professionals, put your trust in the wealth of expertise at Busey.
Now that you have an advisor, what can you do to prepare to meet with them? Learn more about Where to Begin with Money Management.
Contact us today, call 1.800.67 l Busey or visit one of our many convenient locations today.